The Corporate Market
StudyBeds are perfect for anywhere that requires both a proper work and sleep solution within a confined space and are a fantastic option for anyone providing student accommodation – whether a university hall, a boarding school or a residential training centre to name but a few of our previous installations.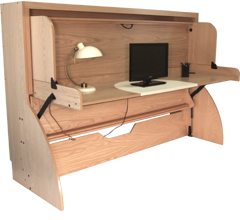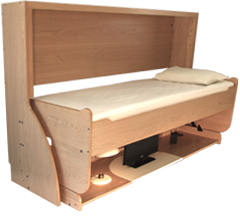 Why Choose StudyBeds?
A larger than average desk and comfortable bed all within a compact footprint
Robust, sturdy and guaranteed for 5 years
Designed for everyday use, taking standard size mattresses
Choice of sizes, materials and finishes
Many options for matching furniture
Planning and installation service available
No obligation, FREE TRIAL OFFER
Generous discounted contract rates
Leasing option available
Proven and successful track record
StudyBeds exude quality and workmanship in every respect and with over 8,000 beds sold plus a proven track record in many halls of residence across the UK, we're confident you can rely on us and our product!
Take a look at our case studies which highlight just how effective the deployment of StudyBeds can be.
If you'd like to find out more or to discuss your requirements please call Ben Berry on 01844 214484 or email ben@studybed.co.uk.
Alternatively, you can request a copy of our corporate brochure here.
The Perfect Solution for Student Accommodation Providers
Make small rooms more usable and desirable
Small rooms are transformed with a StudyBed – the increased floor space makes the room much more usable and desirable, and can even enable a single room to incorporate an en-suite shower room.
Convert a single room to a twin room
StudyBeds can be used to successfully convert single rooms to twins. Twinning rooms instantly creates extra bed spaces and offers a cheaper rental option for students whilst increasing the overall room revenue, and if done well doesn't compromise on student comfort or the functionality of the room.
Ideal for Dormitories
StudyBeds work well in dormitories too – providing the necessary work and sleep facilities whilst allowing a clear division of personal space within the room. The space-saving design makes the most of the available floor space and improves the functionality of the room.
Free Trial Offer
Why not take advantage of our FREE TRIAL OFFER and see why The StudyBed has proved such a success in University accommodation?
We will deliver and install a StudyBed and leave it with you for as long as required to thoroughly evaluate, and return to remove it once you have finished with it.
To find out more about this no obligation offer please call 01844 214484 or email enquiries@studybed.co.uk.
How To Order
If StudyBeds could be the solution you're looking for then we'd love to hear from you!
We offer generous contract rates and a full installation service as well as a free planning service if required. There is also the option to lease the Universal StudyBed from as little as £1 per day.
Please call or email us with your requirements for a no obligation quote or to discuss the details of your project:
01844 214484
enquiries@studybed.co.uk
Viewing
If you'd like a closer look at a StudyBed we have showrooms in High Wycombe, Thame and Warrington where a range of StudyBeds are available to view. Details and opening hours can be found here.
What Our Customers have Said…
"You get flexibility and quality combined. When we considered the cost of each room void, the investment was clearly worthwhile."

Sheila Daly, Head of Residential Services, Portsmouth University.

"StudyBeds were an obvious solution to our increased demand for accommodation, allowing us to offer an innovative and attractive shared room option to our students.  The StudyBed team offered a high level of professionalism and customer service during the project, starting on their first visit to site when we discussed bespoke design, through to the completion of the installation program. The feedback we have received from students using the StudyBeds, and prospective students visiting campus, has been very positive."

Oliver Lane, Accommodation Services Manager, Falmouth University.

"A very last minute request and the service we received was second to none. The whole process of ordering, delivery and set up were all first class; professional yet friendly and extremely helpful. I certainly would use your company again and have no reservations at all in recommending you to others. We are delighted with the beds and more importantly so are our girls too!"

Sue Powell, Head of Boarding, Farlington School.

"We have now taken delivery of 48 StudyBeds as well as matching furniture. Our main reason for choosing the StudyBed option was to allow us to successfully twin relatively small bedrooms in a way that not only provided necessary work and sleep facilities for our students, but also helped create a division of personal space within the rooms. The product has been extremely well received by both ​students and school staff alike, and its robust quality, backed by a 5 year warranty is very reassuring. The StudyBed Company have been thoroughly professional and efficient throughout the entire ordering and installation process, and are a delight to deal with. We are looking ahead already to our next phase of expansion where we hope StudyBeds will provide part of the solution to our continuing successful growth as a ​College​."

Holyport Academy.