Majestic StudyBed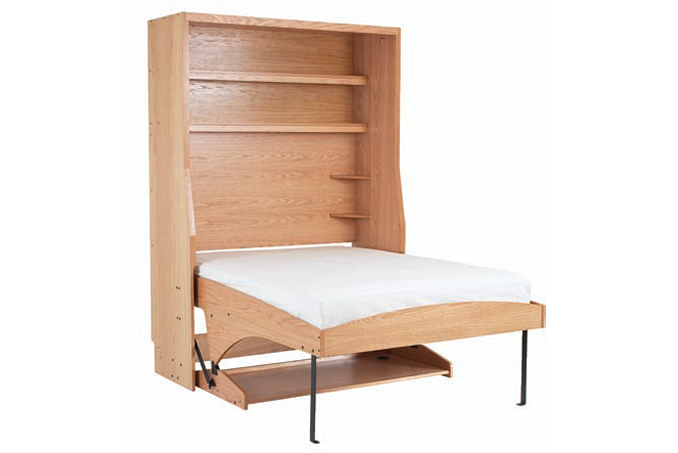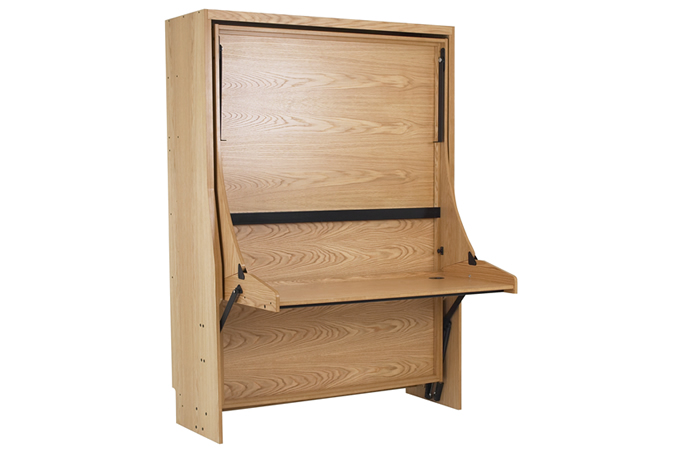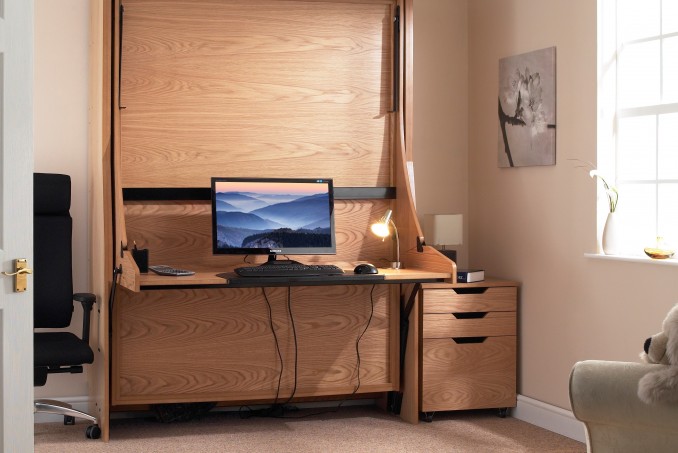 | | Small Majestic | Double Majestic | Large Majestic |
| --- | --- | --- | --- |
| Height | 220 cm | 220 cm | 227 cm |
| Width | 136 cm | 153 cm | 166 cm |
| Depth as bed | 200 cm | 200 cm | 212 cm |
| Depth as desk | 120 cm | 120 cm | 120 cm |
The Majestic StudyBed provides you with the useful combination of a large desk and full size bed whilst taking up less horizontal wall space than the standard StudyBed; you also have the advantage of being able to enter and exit more easily from both sides of the bed.
They come in three sizes, taking either a Small Double mattress (4ft x 6ft 3in; 120 cm x 190 cm), a Standard Double mattress (4ft 6in x 6ft 3in; 138 cm x 190 cm) or a King Size mattress (5ft x 6ft 6in; 150 cm x 200 cm). They allow items up to 46 cm to remain on the desk.
Majestic StudyBeds need to be fixed to the wall, but this can be either a solid or plasterboard wall, and of course, this will be done by us should you wish us to install for you.
Please note that prices exclude mattresses (which you can swap from an existing bed or purchase from us separately) and delivery/installation charges which start at £192.
Finishes
Standard
Our standard finish is Light Oak, which really shows off the top quality grain to best advantage; it is timeless, beautiful and easy to match
Bespoke
We are also able to paint or stain the wood veneer in any colour or colour combination you require; this may be plain white for example, or a mixture of white and another colour, or any stained shade from pale to dark; you choose, we can achieve any colour from any paint chart, or even match your sample.
The cost for this is just an additional 15%.
Painting the wood veneer leaves the grain pleasingly visible with a slightly textured feel; alternatively, if you would prefer a plain smoother finish, we can achieve this by painting non-veneered mdf.