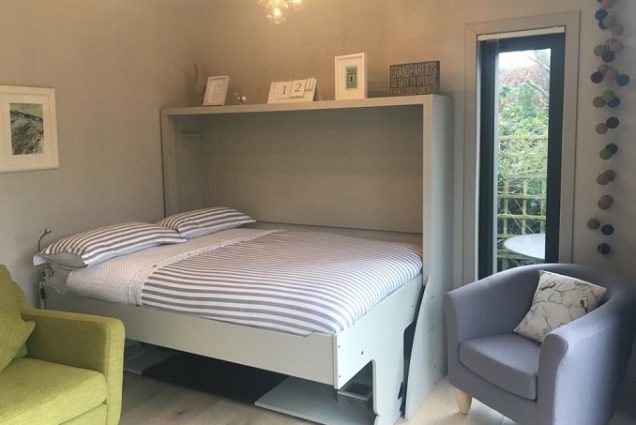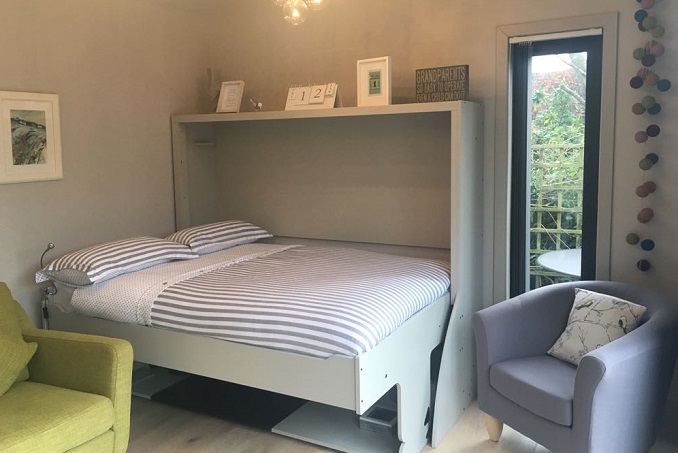 StudyBeds have proved to be very popular with the residents of Burwash Park in East Sussex with five beds now installed there. The clever, space-saving design that combines a huge desk and a normal bed all within the same compact footprint is ideal for rooms that serve multiple purposes – as work spaces, storage areas and bedrooms – and this makes them a great choice for mobile homes.
Mr Rowe of Burwash Park who has a Majestic StudyBed in his home office that occasionally needs to accommodate guests said, "We are extremely satisfied and very pleased with our bed and the benefits it has given us in the room." These feelings were echoed by fellow Burwash Park residents Mr and Mrs Murphy who have a StudyBed in their craft room and are "totally delighted with it".
Mr Borg who first saw a StudyBed in a neighbour's park home and installed one in his second bedroom added, "Very pleased with it. Best thing we've done. Saves space, serves it purpose – I give it a hundred out of a hundred!". The use of a StudyBed enabled him to free up his box room as a bedroom for his granddaughter whilst still having a generous office space AND a guest bedroom – all in a three-bedroom home!
Available in a several sizes, from single up to a full-size double bed, StudyBeds are freestanding (excluding the Majestic model) and come finished in beautiful real-wood oak veneer as standard. They can also be painted in any colour or colour combination if preferred and a range of complementary furniture is available too.
If you think a StudyBed could be just what you are looking for, you can find out more here.