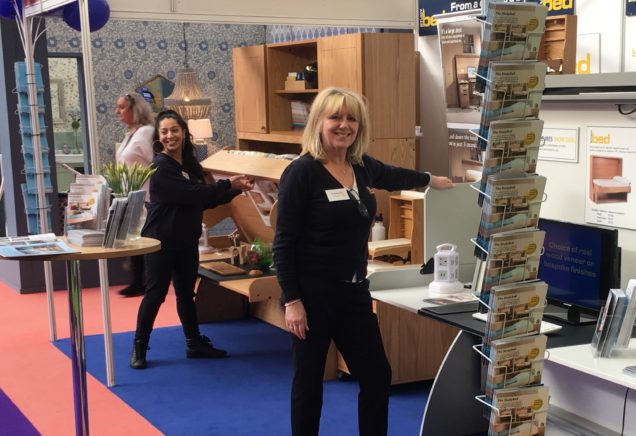 We've exhibited at the Ideal Home Show for many years now and it's one of the highlights of the year for us. The bustling atmosphere with hundreds of thousands of visitors looking for inspiration and advice, or just fantastic shopping, makes for a great couple of weeks – and 2019 didn't disappoint!
Our exhibition team will never tire of the look of amazement on people's faces when they see a StudyBed in action for the first time – you really do have to see it to fully appreciate the genius of the design – and this exposure is invaluable for us. George Clarke even voted StudyBeds "the best product at the show" the first year that he saw them – praise doesn't come much higher than that!
As well as new visitors, the team enjoy seeing the familiar faces of existing happy customers at the show and the nature of our product means people often come back to purchase a StudyBed several years after first seeing us and falling in love with the concept.
We handed out a bumper number of brochures this year and the team were kept busy with a steady flow of customers and orders.
You can find out more about StudyBeds here.