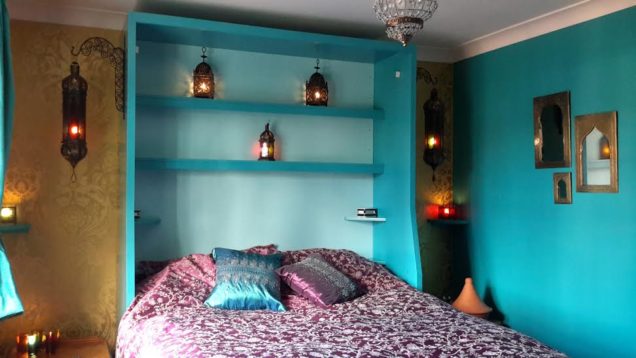 Spring has well and truly sprung. Gardens everywhere are bursting with new life. From Tulips to Bluebells there is a rainbow of colour to be enjoyed and all this inspiration from Mother Nature makes Spring a great time to have a refresh inside too. An injection of colour can make a big difference to a room that is looking a little tired giving it a new lease of life.
Here at The StudyBed Company we offer a bespoke finishing service which means that a StudyBed is not only a practical, space-saving item of furniture but also a great way to add some personality to a room too. Ideal for any small bedroom, study or guest bedroom a StudyBed combines a desk and full-sized bed in the same compact unit and really can transform a room.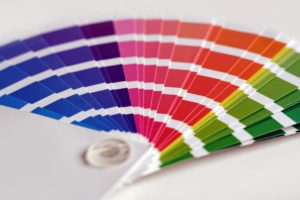 As part of our finishing service StudyBeds can be painted in any colour or colour combination you like. This can be from literally any household or industrial paint range or it's even possible to have a colour matched. The choice is endless! And if you're not sure what colour combination to go for our StudyBed Configurator tool has been designed to help you decide. It enables you to visualise each StudyBed model with various configurations of matching furniture and experiment with different colour combinations using Farrow & Ball's colour range, whose very wide choice of colours seem to suit StudyBeds very well. You can try it here.
Over the years we've had some adventurous colour requests including a two-tone blue Majestic StudyBed to go in a Moroccan themed room and a Single StudyBed and matching furniture painted in Portsmouth FC colours. We've even had a pink StudyBed featured on 60 Minute Makeover on ITV. However, most of our customers go for something a little more subtle with a Farrow & Ball 'Lamp Room Gray' and 'Strong White' combination being one of the more popular choices.
We would always recommend taking your time over your choice of colours and getting match pot samples before making your final decision. We are always happy to offer advice if you need it too – we know how much this has been appreciated by previous customers:
"I wanted to say how happy I have been with my StudyBed and to say thank-you so much for all the effort everybody went to to make sure that I ended up with a colour that I was happy with. I really love the Studybed, it has enabled me to make much better use of the room." Alison Hoyles.
"We are thoroughly delighted with our new StudyBed. The colour, craftsmanship and the ease of use are all terrific. Thank you for a seamless service." Sharon, Stirling.
So, whether you would go for bright and bold, a homage to your favourite football team or something a little more understated a StudyBed is a fantastic way to refresh a tired bedroom and bring some colour into your home this Spring.
If you'd like to find out more you can download our brochure here.